"We are the leader in continuous temperature measurement to support medical diagnostics"
Why is body temperature so important?
It is one of the four vital signs of human living and a clinically proven key indicator of human health status
Body temperature patterns are a strong indicator of various diseases; hence they support with quick detection of any illnesses
It can detect a woman`s ovulation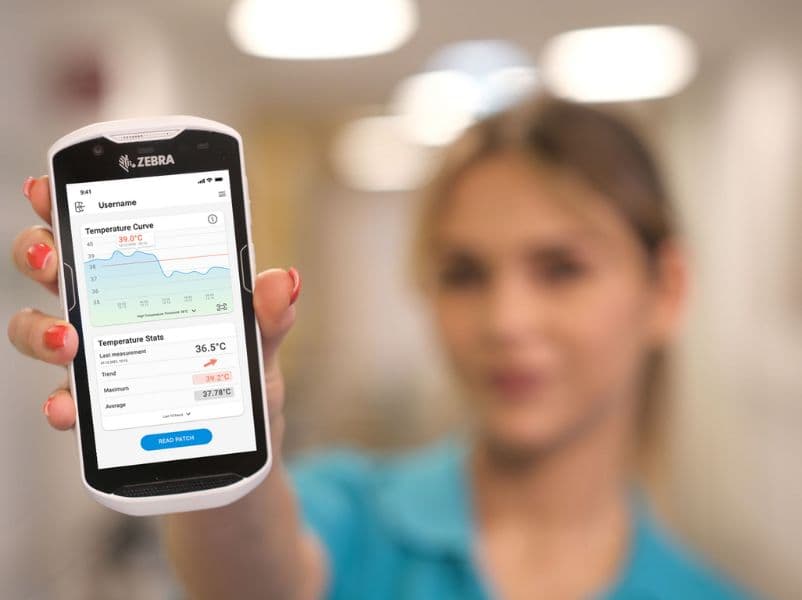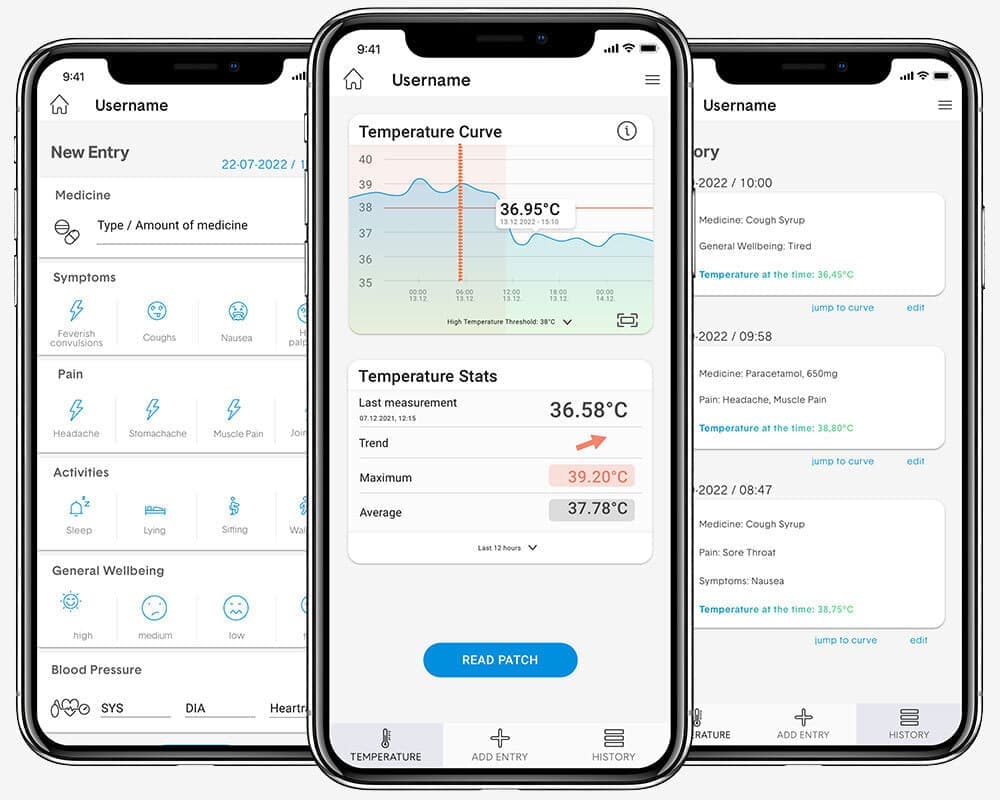 At SteadySense, we are committed to disrupting old standards (such as spot measurement) and delivering a state-of-the-art technology solution for the continuous measuring of temperature.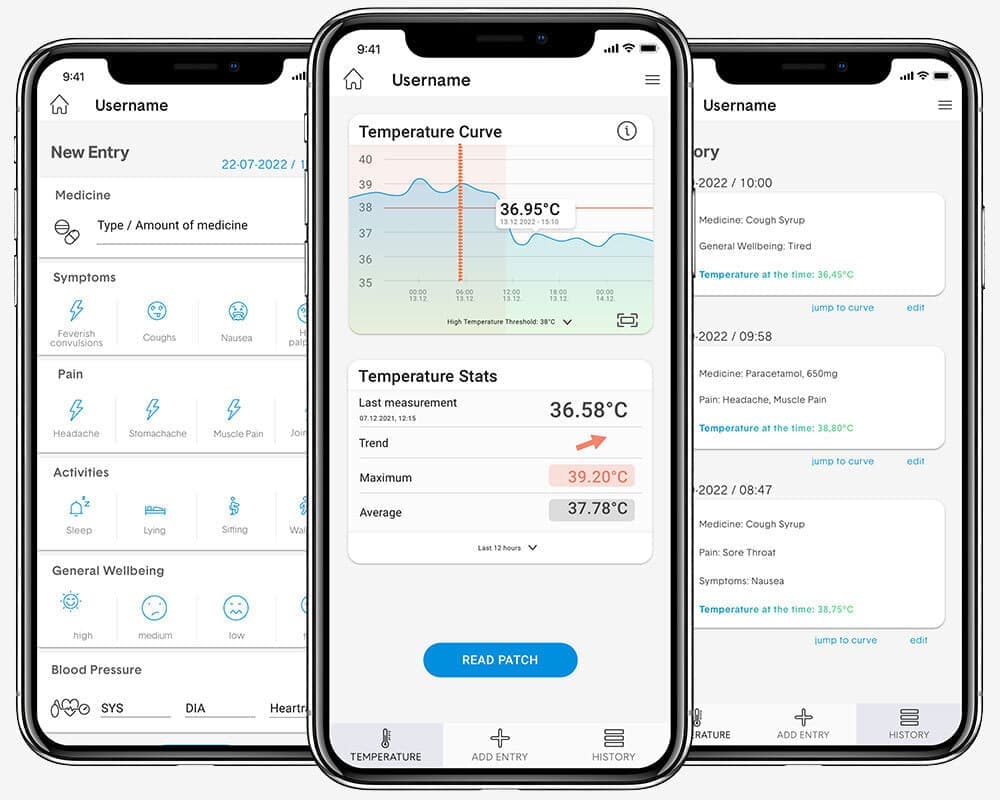 How do we achieve this?
In providing continuous body temperature measurement via a smart sensor patch to enable best in-class analysis with high frequency and clean data.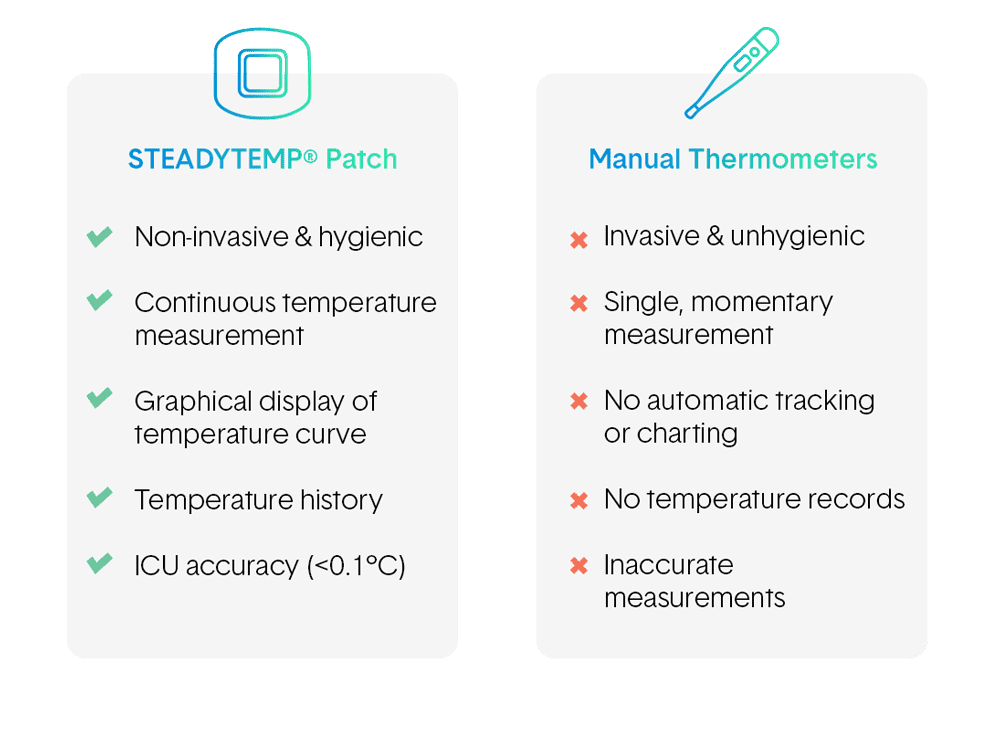 The Technology
Our systems are based on three fundamental technological elements.
The sensor patch
Our temperature measurement systems are based on a temperature-sensitive sensor embedded in an adhesive patch. The high-tech patch is applied under the arm where it continuously measures and records body temperature levels, at predetermined time intervals. With this high-precision sensor technology, we achieve a temperature accuracy of +/-0,1°C and can draw on 6 years of experience in in-house development of software and hardware. When required, the data can be transferred to an NFC-enabled smartphone, evaluated in our specially developed apps and displayed on the screen. The STEADYTEMP patch is easy to use, flexible, skin-friendly and medically tested.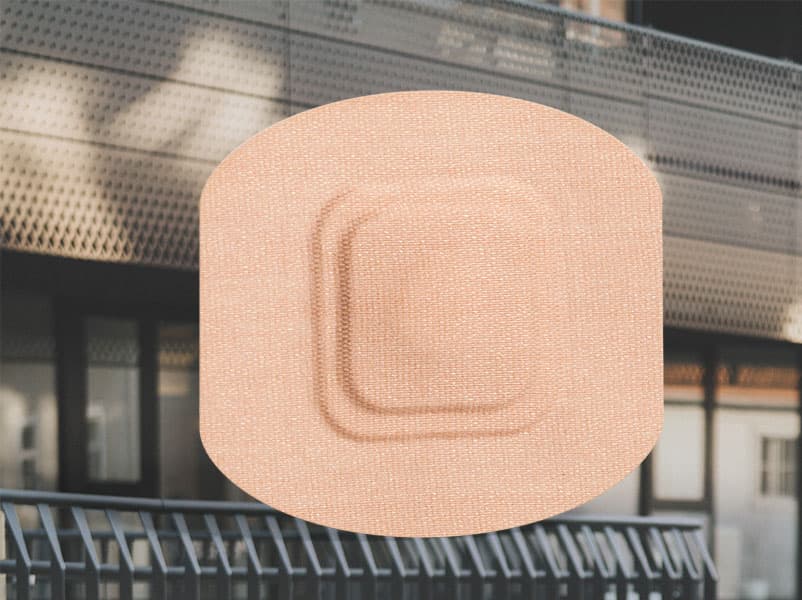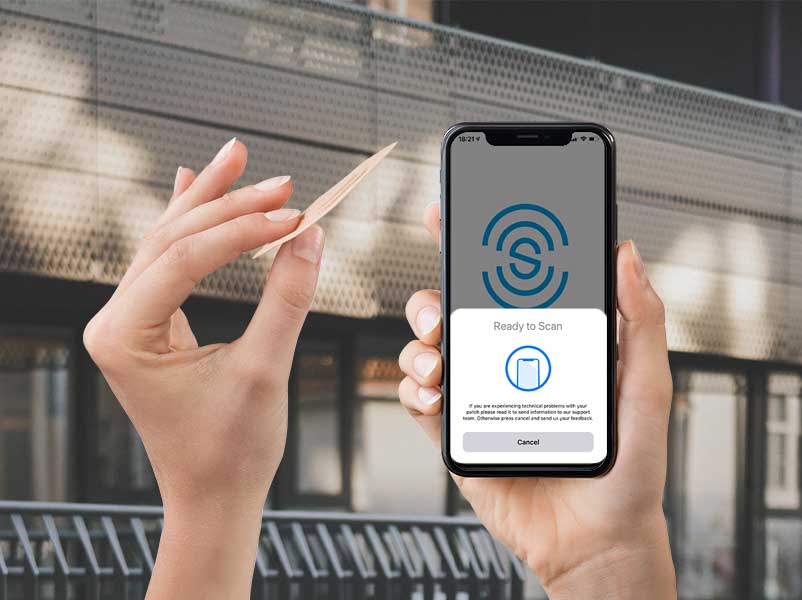 NFC
NFC stands for 'Near Field Communication' and is a fast and low-radiation technology for contactless data transmission. It is best known worldwide through contactless payment and electronic passports. The temperature data recorded with the sensor patch can be read out at any time with NFC-compatible handheld devices or smartphones and processed for further evaluation. NFC transmits data in seconds, which means there is no radio exposure caused by permanent radiation. Due to the short reading distances, it is not possible for third parties to access data without permission.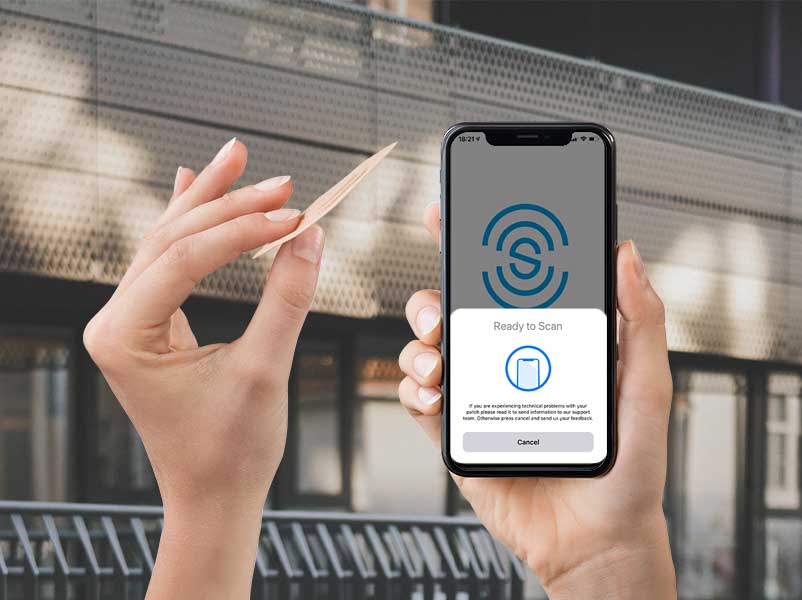 The Software
We connect the depths of electronics with the digital world as a biomedical engineering company. From the initial idea to product launch, from device driver to visualization, from electronics to cloud - every step is done in-house. Our development team designs and works across platforms, covering iOS as well as Android, and ensures our products meet medical standards. Our products are ISO 13485 certified and comply with MDR (Medical Device Regulation).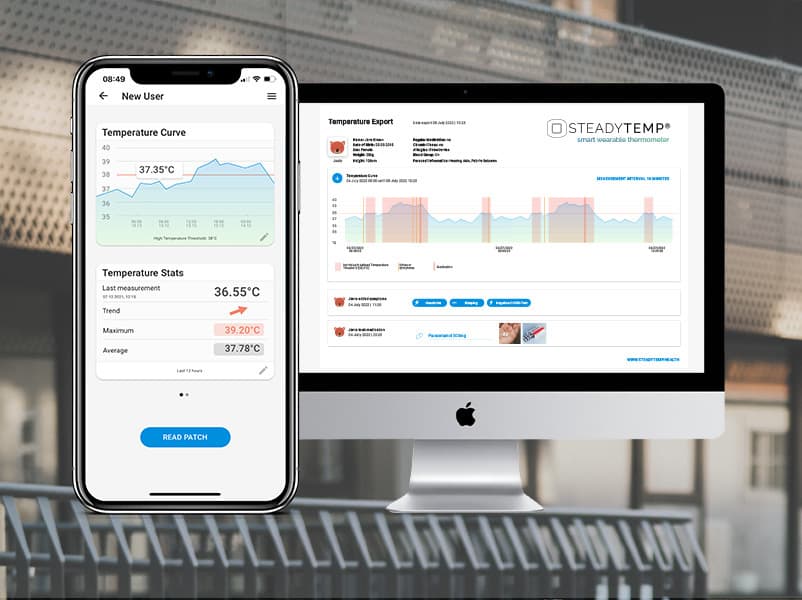 The Company
As a biomedical engineering company, we apply the design and problem solving skills of engineering to the field of medical science.

Who we are
We are a highly motivated, skilled team that researches, develops, produces and markets innovative new temperature measurement systems.
What we are working on
One technology, many markets: our sensor technology is used in the FemTech sector for ovulation detection and in the MedTech sector for early detection of infections and much more. Our technology has thus the unique potential to both create and save lives.
Our mission
Our mission is to become the market leader in the area of medical diagnostics. We are striving to further utilize the enormous potential of sensor technology and continuous temperature measurement in the areas of medicine, healthcare, and industry.